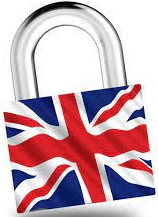 Privacy Policy at Best UK Casinos
Welcome to our Privacy Policy. It's short and sweet, with no hidden surprises. Or cookies.
Best-UK-Casinos.net (that's us!) is a free-to-access website with no membership required to access all areas. As a result, no personal information, login or password is required from our visitors (that's you!).
We do not place cookies or any other tracking information on your computer. The only cookies you will encounter when visiting our website is for our statistics tracking (statcounter.com).
We'll be introducing a subscribers-only newsletter later this year with a double opt-in requirement for extra privacy assurance. To subscribe to our mailing list when launched, all we'll need is your e-mail address. We don't need your name or address and you'll be able to unsubscribe at any time.
And that really is IT for our Privacy Policy at Best UK Casinos. As promised.